Made from 100% long thread cotton and woven to a true 500 thread count with green technology, whether Sachi Sheet can meet your demands for a qualified bedroom, qualified sleep. This copy aims to review about Sachi Sheet, to help you have a total overview of Sachi's product.
CONSTRUCTION & MATERIALS
As I've mention in the introduction, Sachi uses 100% long thread cotton to construct all their products. Similar to most sheet sets, Sachi includes a flat sheet, a fitted sheet, and 2 pillow cases. However, they only offer full sheet sets in King and Queen sizes. The pillow cases are traditionally crafted, with the basic opening at one end of the case. The fitted sheet contains an elastic band around the entire bottom portion and is built to fit mattresses with depths up to approximately 16″ thick. Flat sheet actually fits larger mattress depths as well. When using Sachi Sheet set, I'm sure you will get a shocking feeling of softness and comfort.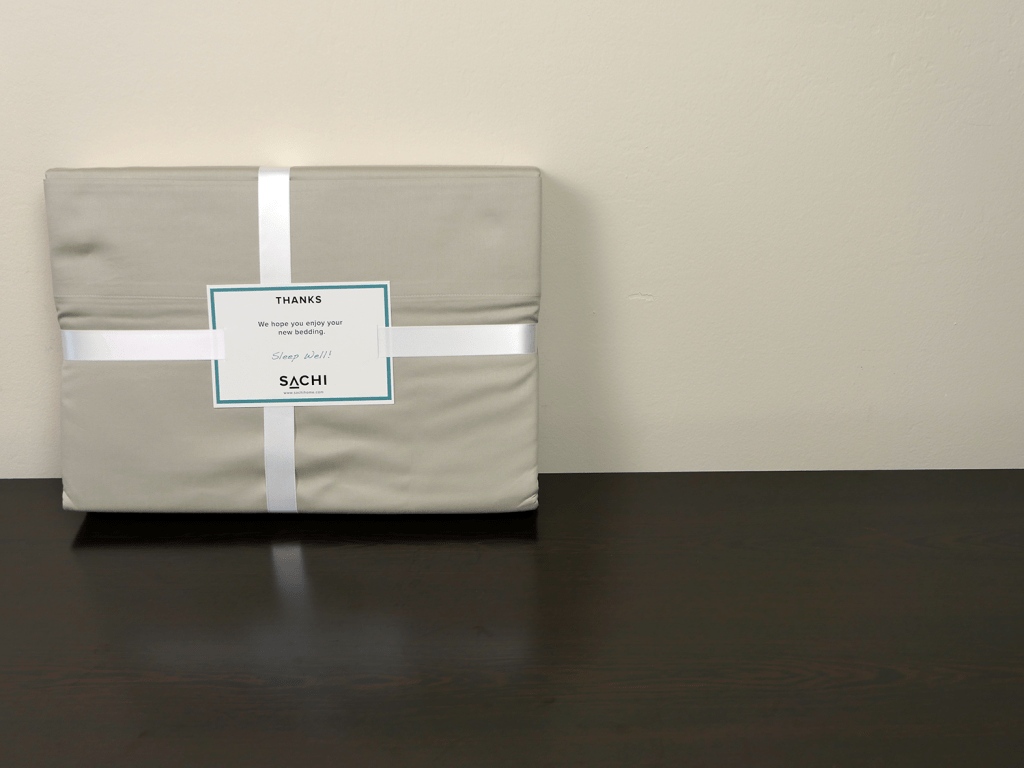 BUILD QUALITY
To assess the build quality, we had set up a close examination of the entire sheet set including stitching, materials, and overall construction. Overall, the build quality of the Sachi sheets was quite impressive.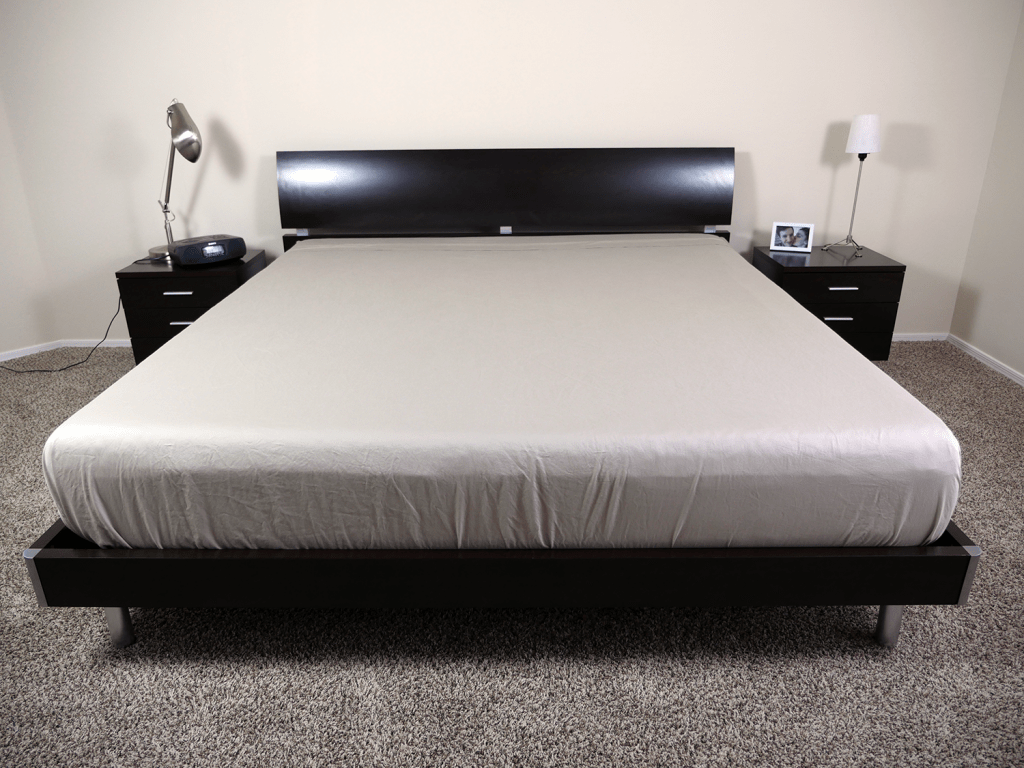 After searching through the flat and fitted sheets, there is a total of 4 loose threads. But it's doesn't matter at all. These threads seem to be small and harmless. The pillow cases are flawless and don't show any signs of stitching issues whatsoever.
DURABILITY & PERFORMANCE TESTS
For consumers, the issue makes them worry about most is the shrinkage of sheet after the first normal wash / dry cycle. In order to reassure the quality of Sachi sheet, they so a test to clear away all questions of ruining shrinkage, damage and ruining color.
SHRINKAGE TEST
We take some measurement before doing the test to have a baseline. After washing the sheet and drying it, I take a new measurement again to have a comparison. Typically, the largest amount of shrinkage will take place during the first wash / dry cycle. Any shrinkage scores that are 5% or less can be considered very good, especially in a 100% cotton. Comparing the new measurements to my baseline measurements, I saw very little shrinkage from the Sachi sheets. The flat sheet shrank 4.90% and the pillow case shrank 5.0%. You know that Shrinkage is the most important feature tied to a new sheet set.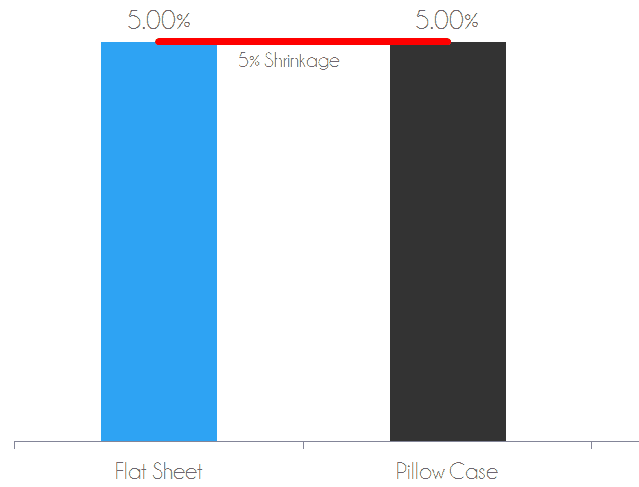 DAMAGE TEST
After basic usage and standard wash / dry cycles. upon further review of the Sachi sheets, I did not find any new issues. The sheets still only had 4 loose threads and they did not seem as if they would get significantly worse overtime.
COLOR TEST
Typically, lower grade sheets easily show color run off. To demonstrate the quality of Sachi sheet's color, we do this color test. Firstly, we soak the pillow fully into the water. Once this step is complete, I ring out any excess water with my hands. Next, I place the pillow case on top of a small stack of paper towels and use a rolling pin to firmly press the pillow case. After doing so, I don't  see any color transfer from the Sachi sheets to the paper towels.
FEEL, COOLING, & STYLE
With the 500 thread count and sateen weave, The Sachi sheet sets make really nice and luxurious feel. In comparison with most traditional cotton sheet sets, I would say the Sachi sheets have a uniquely soft feel. On a scale of 1 – 10, where 1 is the softest, the Sachi sheets sit between a 3-3.5. The softness of these sheets definitely plays a part in their lightweight texture as well.
I have to say that  Sachi sheet is so cool to touch. they are so lightweight that the sheets never once stick to your body. Sachi allows you to roll over and change sleeping positions without taking the sheet with you. Instead, the sheets will simply slide across your body and continue to provide the optimal level of comfort you were looking for.
About style and color, they offer three colors for sheet including white, navy, and gray.. In addition to the modern colors, Sachi sheets have a luminous sheen to them. The sheets seem to glow a little brighter than most other cotton sets, especially in the presence of daylight. Their simple style is one thing I love most from Sachi.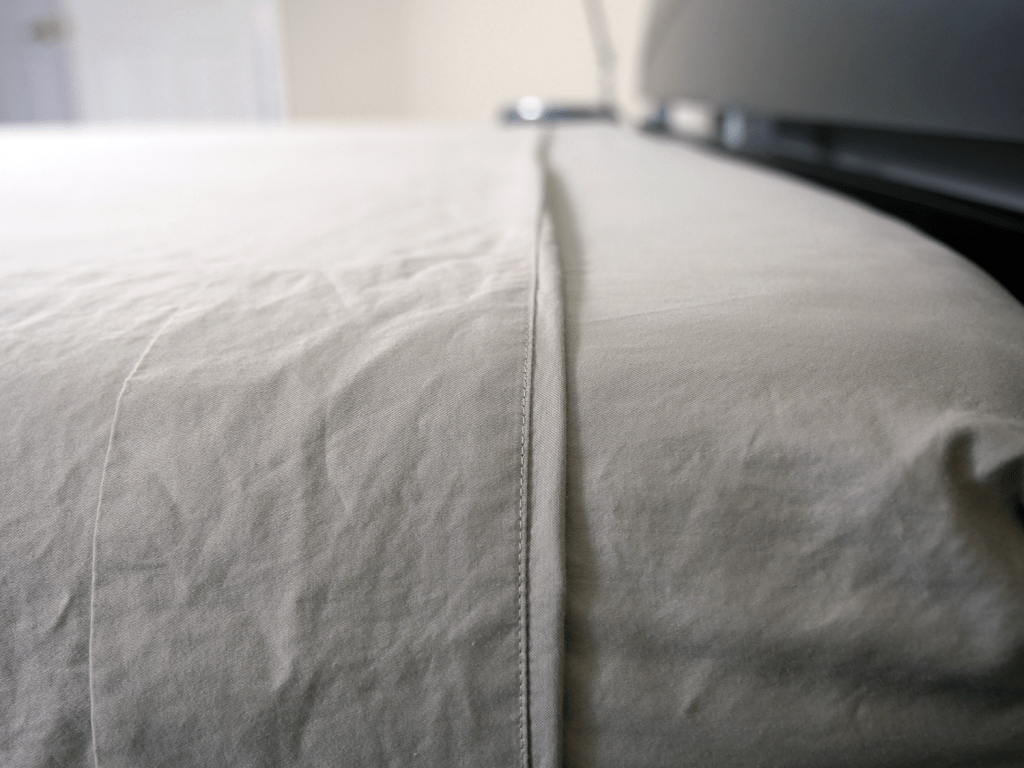 I sincerely recommend that you use the Sachi sheet for better sleep if you want 100% cotton sheet,  a sleek luminous look and softer sheet.
Visit Mattress Reviews for more options of best mattress
Visit Mattress coupon codes to look for Sachi  promo codes to save money.